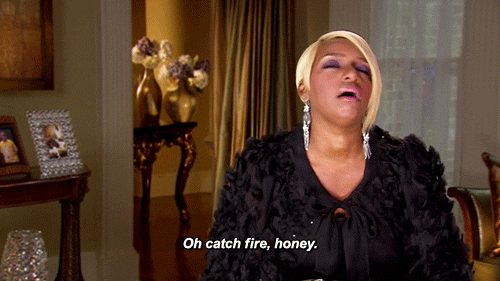 You are probably blushing right now or gagging at the thought of touching yourself in your lady region, sugar bowl, candy jar. Well cut it out! Men touch their penises literally constantly. They are either scratching it, pulling at it, or masturbating and they are open about how great it is. And sure, I know that men are generally allowed to be sexual while women are shamed for it. Not here though. Nope, not with me. With all of the reasons to masturbate, here are 3 simplified reasons that you need to close your computer, shut off your phone, and get to business.
Overall health

For starters, getting yourself to climax instead of relying on a partner, completely eliminates the potential of contracting any STDs or STIs. The act of masturbating also helps to flush out bacteria that naturally occurs in our vaginas, which is like free maintenance that feels great. With that flushing, your pelvic muscles are getting an amazing workout that will help you in the long run with that pesky unwanted urine leakage.

R E L A X A T I O N

My favorite thing to do is to relax. If I could literally relax all of the time, I would. Getting in a good masturbation session will be the most relaxing 5-7 minutes you have all day. The natural endorphins that are released make you feel happy, relaxed, and just an explosion of pure joy and tingles. And let's talk about sleep. Masturbation will help you get the rest you have been looking for. It will put you to sleep faster than a warm glass of milk and the cool side of the pillow. If you are having cramps, which aren't we all at some point, the release of tension in the pelvic muscles will help to alleviate cramp pains.

Getting to know your body

This is, by far, the best benefit of masturbation. As women, sex can be a more complicated act that requires more finesse to make it feel as great as it does for men. But, if you know what you like because you've already tried it out on yourself and you have found your own g-spot, guiding your partner(s) will be a breeze. You will be able to tell them so that you can both have an enjoyable sexual experience. I was once watching this Youtuber (I am an avid YT viewer) and she said she had never enjoyed sex and has tried it several times. She just never climaxed and it never felt good. While there could be many issues here, my first thought was GIRL! You don't even know how to work your own clitoris. How the hell are you going to show your partner how to do it?! All vaginas are different. You need to know what yours like if you expect to have a good sex life.
So, what are you waiting for. Go forth and masturbate!